So you're now in the third and final year of university, and what is one of the most important periods in your life. The final year of university life guarantees just about every emotion and feeling that there is. Excitement… Despair… Anticipation… Fear… Determination… Dejection… You name it, final year students will experience it! But as long as you work hard and embrace the final few months of student life, then the pride and accomplishment you achieve at the end of the year will be more than worth it.
To help you make the most of your final year at university, and to reassure you that you're not alone when it comes to the hardships of meeting deadlines and preparing for assessments, we've rounded up a month by month progression of how the third year usually goes down.
September
September is mainly all about settling back into student life after the summer break. You will be moving into your new student house, meeting any new housemates you may have, and sorting the last bits and pieces to prepare yourself for the forthcoming academic year. One of the best ways to get back into the student groove is with the return of the lively student lifestyle! September is when Freshers' Week usually takes place and whilst this year may be a little different, we're sure you'll still be letting off some steam before the hard work begins. Remember this is your final opportunity to join clubs and societies. Expect plenty of hangovers, maybe some new friends, and false promises of never drinking again!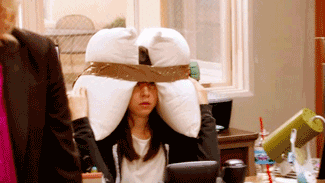 October
With all the catch-up chaos and settling into your new house sorted, it's time for things to start getting serious again. October is the time to continue towards your goal of graduating with the qualifications you deserve. Make sure that you attend all lectures and workshops, jot down important notes, and swot up on any reading materials and other resources: this is the year to make it really count. It shouldn't always be about studying, however. Don't forget to take some time for fun and social activities: work hard, and play hard. October is the perfect time to get creative with fancy dress for Hallowe'en.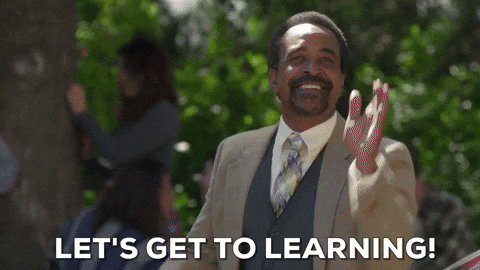 November
Hopefully you're still feeling pretty fresh and not totally sick of assignments at this point. The first term is always a slog and certainly feels the longest. Try and break up your time between modules to make sure you don't get too bogged down with any one thing and keep your eyes on the prize. Christmas will be here before you know it…!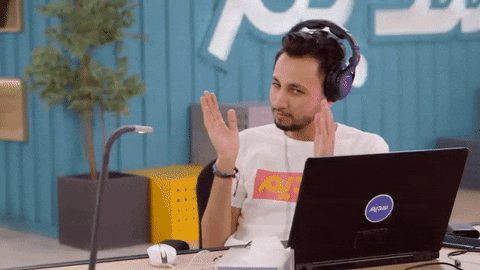 December
It's time to get into the festive mood! December is always a hectic month with your housemates barrelling out of the flat as fast as they can to get back to their parents' cooking, but first, there's the small matter of boxing off anything assignment deadlines before the winter break begins. Once that's done, give yourself a little break. You've probably got assignments due in January, or even exams to revise for, but let yourself soak up some Christmas spirit and rejuvenate for a few days before you turn your attention to that: even if you don't like Christmas or celebrate Christmas: take the time for you. Put your feet up, relax and enjoy time with your loved ones in the true festive spirit.
January
Ah January. The year you graduate has arrived and so has the panic. Hopefully you've been chipping away at revision between Christmas and New Year (the week that seems to last six months), as you likely have some big examinations and assessments coming up. Hang in there and let yourself know that you can do it and you're not in it alone. Lean on each other and trust that you've put in the hard work: the results will come to fruition. You definitely won't be the only one feeling pre-exam stress and getting through this patch will definitely be worth it!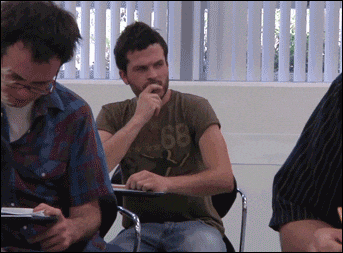 February
It may seem bizarre to be hunting for jobs when you won't graduate for another six months, but the graduate jobs market can be competitive, especially if you're targeting graduate schemes specifically. These can fill up fast, so the earlier you can start looking for an opportunity, the better, but don't get too distracted from your university work in pursuit of these positions: that's still the most important and immediate focus. If you spot an opportunity, tailor your application to the specific opportunity and keep your CV and covering letter updated with your latest achievements and any relevant work or volunteer experience. If you're financially able, don't be scared to consider voluntary or placement work: this can set you apart for future job applications. Last of all, take advantage of the careers service that your university provides!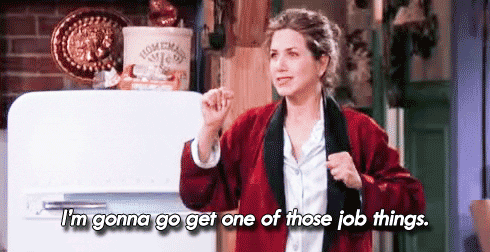 March
After a busy start to the year, Spring is here! While it's important that you still stick to your university schedule and keep studying, you can begin to breathe a little easier, your next break is almost in sight. It's a good moment to remember that being a student isn't all about studying and not to let your final year simply pass you by. Enjoy every little bit of your last few months. Use your student discounts to treat yo'self, make sure to carve out some time for your social life and for yourself every now and then. March is a great time to take a short break and recharge your batteries. You may even wish to go on a refreshing adventure, taking in the sights and sounds of nature, freeing up your mind and reminding yourself of what you want to achieve in the closing months of your final academic year.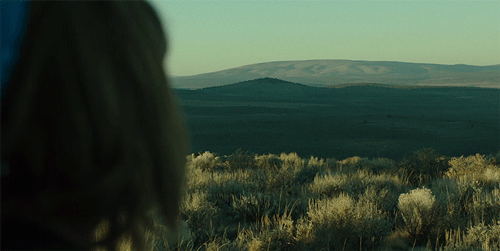 April
Hopefully you've been keeping on top of your modules and begun your preparation for final assessments and will be well positioned to make the most of the April break. While spring break in the UK isn't quite as dramatic as it's often portrayed in the United States, it's still a great opportunity to play catch up on studies or blow off a little steam, depending on what you need. It also happens to be around the time of year when the British weather starts heating up, making a sunny trip to the beach or an afternoon in the park a more viable option! Once again, make the most of this time. It's the last break you will have before final term stress begins to kick in. Rest assured, however, that the finish line is in sight…
May
Now begins the final sprint towards the end of the academic year and your final, possibly heavily-weighted assessments. For many students, this time can be fast and overwhelming, so remember to be kind and patient to yourself. Keep in mind that you have got this far for a reason. As long as you've kept to deadlines, studied hard and listened to what your tutors have to say, you've got this in the bag. There is no feeling like the moment when you hand in your final piece, or walk out of your last exam. It can take a minute to sink in that you are DONE. Then comes the overwhelming feeling of relief and enjoyment in being able to say that you've completed university. You should be proud and can take satisfaction in packing up your study items and rewarding yourself. It's time to celebrate!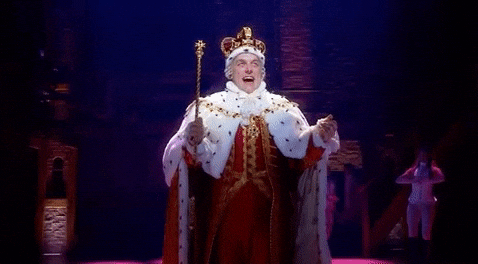 June
Years of studying, meeting deadlines, finishing projects and completing assessments all come down to this moment. The run up to results day can be nerve-wracking but try not to stress yourself out too much. You can't change the past, nor can you predict what will be on the piece of paper. The experience and knowledge you've gained over the past three years are just as important as the grades you will be awarded, and no one can take that away from you. When you open up the results and receive confirmation of the qualifications you've achieved, there's really no better feeling. Joy, pride and relief all combine in one single moment. With that said, it's time to truly reward yourself with something you've wanted for a long time – you deserve it!
July
This is a day that's been years in the making: it's time to graduate! On graduation day, there's no assessments or a right or wrong way to do things, every minute should be a time of enjoyment. It is a celebration of your accomplishments and the hard work you've put in and heralds the end of one chapter of your life and the start of another. This is where what you've achieved will really set in, so be sure to savour every moment and get plenty of pics with your friends and family. From the joyous moment when you pick up your cap and gown, to trying desperately to make the cap fit on your head in a way that doesn't make you feel like a prize idiot, to the feeling when your name is called and you collect your certificate. And of course, the iconic moment of throwing your cap into the air, a refreshing act that symbolises the weight lifting off your shoulders. You have made it.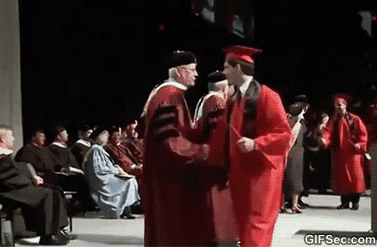 Have you sorted out where you will live once you've finished university? If you would like to retain the range of luxuries you've benefitted from as a Luxury Student Homes tenant, then you will want to consider our sister brand Carbon Lettings. Carbon Lettings offers the same all-inclusive packages and provides postgraduates and professionals with an incredible standard of property and service.